Sample: Eco-Friendly Laundry Powder (3 washes)
Kind to the planet and empowering women to earn a living 🌍
Log in or create an account to get your Free Sample!
*Free sample only contains the amount of powder required for 3 loads*

Instructions

Our laundry powder should be placed directly into the drum of your machine.
Pour 2 dessert spoons into the drum of your washing machine. If you live in a hardwater area, pour 3 desert spoons.
Run with your usual cycle.
Our laundry powder works well at an eco optimised 30c cycle.
Once you have finished your bag of bide laundry powder, you can pop it into your recycling box or add it to your compost.
Ingredients
Made using natural vegan ingredients:
Sodium Carbonate (43%), Sodium Bicarbonate (42%), Coconut surfactant (14%), Organic Lavender Essential Oil (1%)
Sustainable, environmentally friendly, non-toxic, plant-based, vegan, convenient, refillable, zero waste, plastic-free and effective!
Our eco laundry powder contains 5 simple plant-based ingredients that are tough on stains but gentle on the planet. Works effectively on a 30c eco-program.
The laundry powder is gently fragranced with Organic Lavender Essential Oil.
bide eco cleaning products are a zero waste cleaning solution, powered by local homeworkers. bide home manufacturing empowers people to earn a living from their own homes.
When you buy a bide box subscription, not only are you helping the planet, but you are also supporting local businesses and entrepreneurs.
All boxes are hand selected and feature products home made in the UK. A tree is planted for every purchase, in partnership with Ecologi.
100% recycled or compostable. No waste, No plastic. Our filler is made from starch and can be dissolved in water. 
Every bide box sold represents an unemployed or marginalised person who is picking themselves up out of their situation. 
bide partners with employment charities such as Working Chance, a work-place charity that supports women with convictions rebuild their lives.  We are also working with Refugee employment charity, homeless shelters and women's refuges.
We provide them with remote training and support to make our eco cleaning products. 
By buying a bide basics eco cleaning box you are:
Changing people's lives

 

- each box helps people to

 

earn a living
Eliminating plastic waste

 

- one bide eco cleaning box eliminates all plastic waste from your cleaning cupboard.
Supporting local industry

 

- everything in our boxes has come from UK suppliers
Reducing toxins in your home - we do not use toxic ingredients in our cleaning products
Addressing imbalance

 

- helping people to rebuild, reduces the cavernous gap between the haves and the have-nots.
Supporting the planet and the people who inhabit it
bide is a B Corp pending, Social Enterprise founded to address rocketing unemployment expedited by the pandemic.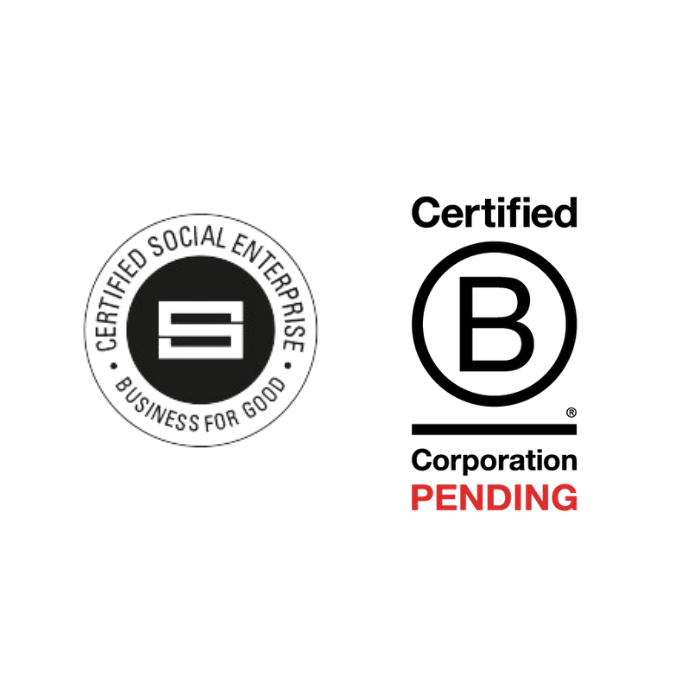 We are a team of people dedicated to finding solutions to support the marginalised, to lessen the gap between the haves and the have nots.
We also believe that the Climate Crisis is calling for mass adoption of sustainable lifestyles. 
We have launched a decentralised manufacturing ecosystem which produces eco cleaning products.
By supporting bide today, you can make a meaningful change to someone's life and take a step forwards on your sustainability journey.